For every printing need there will be different types of paper that will suit the job perfectly.
However, with so many different sheet sizes available on the market, it can be difficult to determine which ones can be used with your device and which ones are right for a particular job.
Once you've got to grips with the varied sizes, there are also different types, coatings and weights to contend with!
If you have a specific print job in mind that you need paper advice for, or would just like to be better informed for future jobs, we have put together a definitive list on printer paper:
Sizes
A size
Most printer users are probably already aware of 'A size' paper. These are the most widely used, and easily distinguishable paper sizes.
These paper sizes are simple to understand, as they increase and decrease in successive order, with A1 being the largest and working their way down to A10.
A4
A4 paper is the most commonly-used for printing, and measures 210mm x297mm. This paper comes in many different weights and with several different coatings, meaning there is an A4 paper that is suitable for any printing job.
This paper size is not only suitable for everyday tasks, but can usually fit special purposes too.
A3
A3 paper sizes measure 297mm x 420mm, which is twice the size of A4 paper.
This larger sheet allows you to print documents that need to make more of a visual impact, including large graphic pieces or high-resolution images.
Large format A3 printers are extremely versatile, as they have the ability to print in both A3 and A4, along with having faster print engines.
Other A sizes
Smaller A sizes such as A5 and A6 are also available, which are great paper options for printing flyers or other small media. There are also larger options like A2 and A1 which allow you to print posters and banners.
SRA
The SRA paper, or the 'supplementary raw format A' range is produced slightly more oversized than A size paper. Due to this it's mainly used for commercial printing, as it allows room for bleeding, gripping and trimming.
The most common size in this range is SRA3 paper, which can be used in many digital print machines.
C series
C size paper is a range of paper used exclusively for envelopes.
The sizes vary from C1 to C10, and mainly correspond to their similar sizes in the A range of paper, although by design they are slightly bigger. This marginal difference in size allows the similar A size sheet to fit inside the envelop.
Paper weights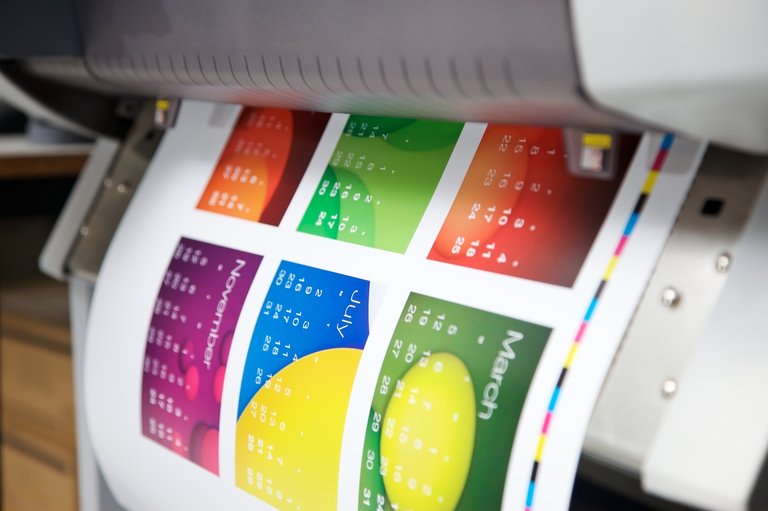 Image Credit: iStockPhoto.com / johnnyscriv (Via Custard Online Marketing)
As well as a range of paper sizes, there are various weights available for different uses.
Paper weight is generally measured in GSM. This stands for 'Grams per Square Metre', a measurement of paper thickness or density which directly relates to the quality of the media.
The higher the GSM value of the paper, the thicker the material is. As the description suggests, it indicates how much a 1 metre x 1 metre square piece of the paper would weigh in grams.
Generally, the thicker the paper, the more durable the sheet will be. Therefore, different paper weights have different uses, with thicker paper being used for more industrial purposes.
Common Paper Weights
| | |
| --- | --- |
| 300GSM+ | Good quality business card, or heavy card media |
| 180GSM – 250GSM | Middle market magazine cover |
| 130GSM – 170GSM | Promotional posters |
| 80GSM | Standard issue day-to-day office matte white paper |
| 35GSM – 55GSM | Most everyday newspapers |
Paper weight is not measured by individual sheet, but by a 500-sheet ream of 17"x22" paper.
The weights are as follows:
| Weight | Type | Use |
| --- | --- | --- |
| 20 Pounds/75 Grams | Bond Paper | Everyday Print and Copy Tasks |
| 24 Pounds/90 Grams | Mid-Weight Paper | Crisper Images and Double-Sided Printing |
| 40 Pounds/150 Grams | Poster Paper | Signs, Flyers and Promotional Print |
Coatings
Printing paper can also be found with many different coatings, which will give the sheet a specific finish and thereby determine its suitability for a certain job.
Some of the most common coatings are as follows:
Varnish
These coatings can be found in either gloss, satin or dull finishes, and can be tinted in certain colours.
They are an incredibly affordable choice of coating, but have a lower level of protection compared to other laminates. Varnish coatings are useful for adding a gloss to a photo, giving a professional appearance.
UV
This coating offers a much higher level of protection to printed sheets and will enhance the printed colours.
It is applied as a liquid before being hardened under ultraviolet light, and can therefore vary in thickness. This coating can be applied either matte or gloss, along with specialised glitter or tinted finishes.
Aqueous
These coatings protect prints from fingerprints and other markings or damages.
Aqueous coating is fast to dry as it is water-based. Its major plus point is that these coatings are more environmentally-friendly than alternative options.
Opacity
Another thing to consider when purchasing printer paper is the opacity of the sheets. This refers to how transparent or opaque they are.
The weight of paper generally influences the opacity of the paper, with heavier paper usually being more opaque.
The opacity of a sheet of paper is measured on a scale of 0 to 100. A sheet which measures as 0 is a transparent sheet, while 100 would be a completely opaque sheet.
Different opacities will have different uses, for example, extremely transparent sheets can be used for tracing paper.
Paper types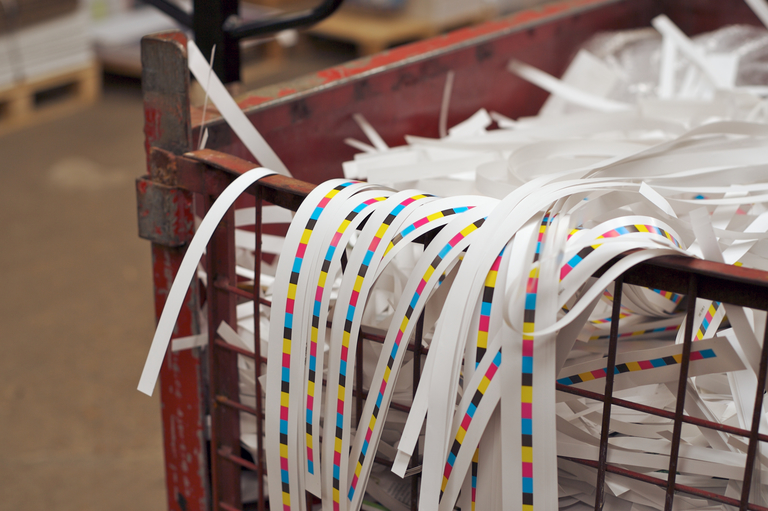 Image Credit: iStockPhoto.com / johnnyscriv (Via Custard Online Marketing)

Along with different variations of paper size and coatings, there are certain types which have different uses:
Inkjet Paper
This type of paper is designed for specific use with inkjet printers. There are different forms of inkjet paper which work well with inkjet ink, including: photo, glossy, business card and greeting card paper.
Each of these papers have the correct specifications to pass safely through an inkjet device.
Laser Printer Paper
Laser paper is best used with a laser printer. This is perfect for more business purposes, such as for printing cheques, address labels and mailing labels.
Common paper types are as follows:
Matte
This paper is one of the most frequently used, as it is suitable for all everyday printing tasks.
Matte paper is finished with a white coating, which helps the ink to dry faster than on other paper types, and means it is suitable for a document that is needed quickly.
Bright White
Bright white paper sheets are much smoother, and non-textured, which makes them ideal for high-quality, presentable double-sided printing.
The noticeable brightness of the paper ensures that both sides of the paper are printed on without the ink from one side affecting the other.
Glossy
This paper type is traditionally used when printing images or photographs rather than text, as it has the ability to produce brilliant colours and sharp images.
The glossy surface absorbs the ink, creating much higher clarity images than you could expect from matte paper.
Card Stock
This strong, sturdy paper type is most often used for scrapbooking or to print business cards and postcards.
As it is significantly thicker than other types of printer paper, it is much more durable and can be carried and passed around without becoming tattered.
Resume
Slightly heavier than traditional paper, and with an off-white appearance, this type of paper is unique from other forms of printer paper.
Resume paper features an ivory or cream tone and is commonly used for CVs or other important documents, to indicate that printed information is of high importance.
There you have it, a definitive, in-depth look at the different types of paper available on the market. This guide should clear up any questions or hesitations you have about which paper you need for your print job.